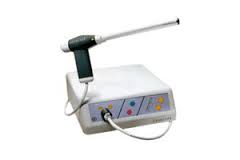 The US Government Accountability Office announced yesterday it would be investigating the use of laparoscopic power morcellators, at the request of 12 members of congress, who cited the deaths of "hundreds, if not thousands of women in America" who have died from uterine cancer or other gynecological cancer.
Back in November of 2014, the FDA issued a black box warning to ensure physicians and their patients know about the risks of power morcellators. If you are unfamiliar, power morcellation is used in a non-invasive hysterectomy or myomectomy surgeries.  In a laparoscopic hysterectomy surgery, the uterus is minced up, (morcellated), into smaller pieces inside the woman's belly cavity in order to be extracted from the abdomen. It can consist of a hollow cylinder that penetrates the abdominal wall, ending with sharp edges or cutting jaws, through which a grasper can be inserted to pull the mass into the cylinder to cut out an extractable piece.
But was the less invasive surgery really worth the risk? The advantage of using a morcellator device is of course, a smaller incision and quicker recovery. However, if the woman has undetected cancer such as uterine sarcoma, the breaking up of tissue can increase the risk of cancerous tissue being spread throughout the woman's abdomen and pelvis. And this has happened a lot. Read much more on fredhutch.org. There have been dozens of reported incidents, and so far about 45 lawsuits have been filed in federal or state court.  The US Judicial Panel on Multidistrict Litigation has consolidated more than 20 lawsuits into an MDL (number 2652) which was approved in October.  Fortunately, the use of morcellators has largely been abandoned.
The companies being sued in power morcellation lawsuits include Johnson & Johnson, which makes the Ethicon Gynecare Morcellex Tissue Morcellator.