Archive of the categories:
Grieving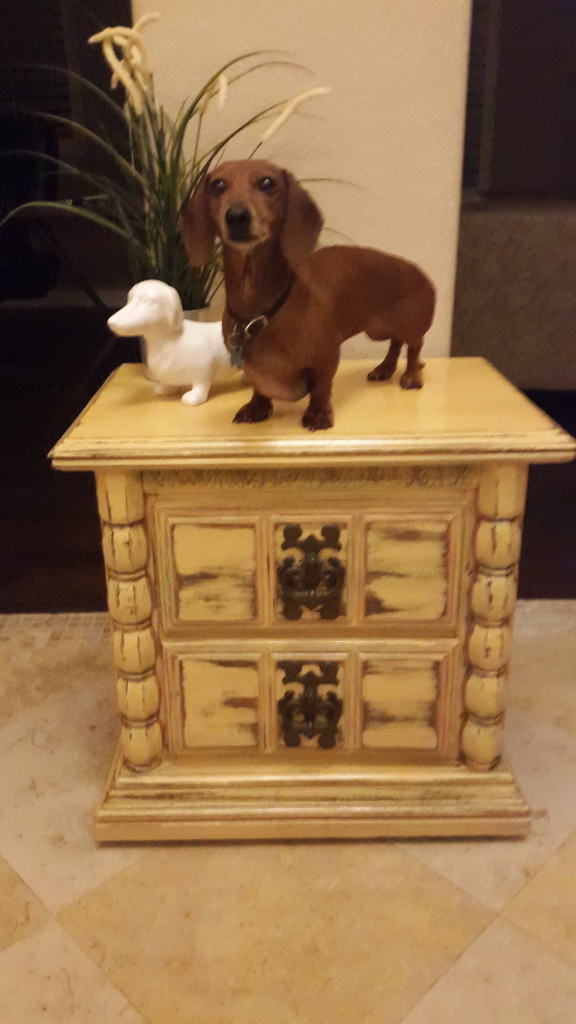 I am still feeling hollow. Yesterday, I  helped my old beagle Buster cross Rainbow Bridge. I've known this day was coming since I adopted him, but in the last year or so, it's been clear that the time was coming near. Yesterday morning, I knew immediately it was the day I had dreaded for so long, and as much as it hurt, I am so glad I got to be there holding him as he took his last breath. We had nearly 10 years together – I adopted him at age 20 and helped him cross the bridge at age 30. Being there for him was the least I could do after he was there for me every day during a huge chapter of my life.
I'm learning, grief is a funny thing. It can be sneaky! You think you've got a handle on it, and you're doing okay, then it sneaks up on you and your eyes get all leaky when you're sitting at a stop light or typing up a work email. I don't think there is any period of time that one should take to grieve, there certainly aren't any deadlines here. The important thing is to grieve in healthy ways. As the days pass, I will be taking time to remember Buster and also focus on my relationships with my other pets, my daughter Ava, and my work and flying lessons.
It was raining in San Diego today, and the rain felt like the perfect accompaniment to my sadness. I stopped and got a manicure and pedicure on my way home from work, and just enjoyed that quiet time and read tattered gossip magazines from August of 2013. When I finally made my way home, and got out of my car in the rain (because why would I carry an umbrella?) there was a surprise waiting for me at the front door – a bright, cheerful yellow side table.
My good friend Amber Hansen has gotten into the furniture business. Basically, she takes ugly old wood furniture that no one wants and makes it look pretty. I'm convinced that one day some she will be recruited to design furniture for one of these shabby chic vintage furniture places, but until then, we can all enjoy the fruits of her hard work. Every piece that she "rescues" has a name, and the nightstand accent table that I got is named "Flora". Most of her furniture is painted with white acrylic paint and then she uses hand-stirred antiquing glazes to get a one of a kind result and personal touch. Amber donates 10% of every sale of her furniture to Upward Dog Rescue. And today, she generously gave me a piece of her hard work. I guess she knew, it was just what I needed. Check out her projects on her Hair of the Dog Facebook page.
I will be moving soon, and my Flora table will be coming with me. I will always look at it with a smile, and remember the way I felt when I saw this bright, happy yellow table in front of my front door, on that rainy day one day after Buster went to heaven. I know already, that this beautiful table will hold his ashes when they come home from Peaceful Paws in a week or two.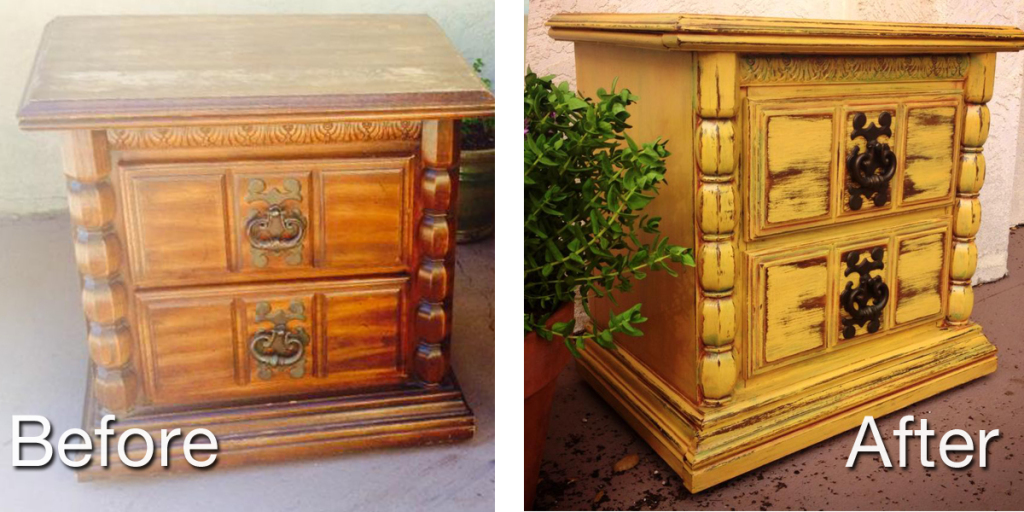 "I've learned that people will forget what you said, people will forget what you did, but people will never forget how you made them feel."
― Maya Angelou