Archive of the categories:
Movies
I had a flying lesson this morning, this time in N172LK, and we did another hour of simulated instrument training. Winds were calm, visibility great, and I did an Alpha North departure out of CRQ and my instructor John and I flew 68 miles up to Long Beach. I wore "foggles" so I couldn't see what was going on outside, and flew the plane just based on instruments.  I found the Torrance airport on the GPS and then flew in the direction it told me to go, maintaining altitude at 2,500 feet the whole way. I did better this time, than on my last instrument training flight down to Coronado. Today was fun, I got a flying lesson and a history lesson too, and they both sort of involved Leonardo Dicaprio movies. Maybe I'm stretching a little bit.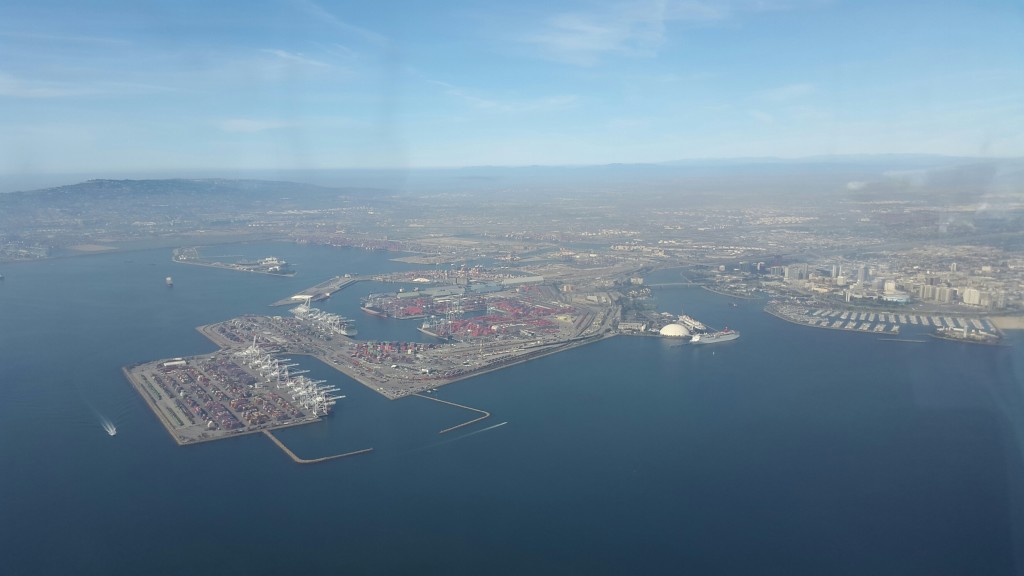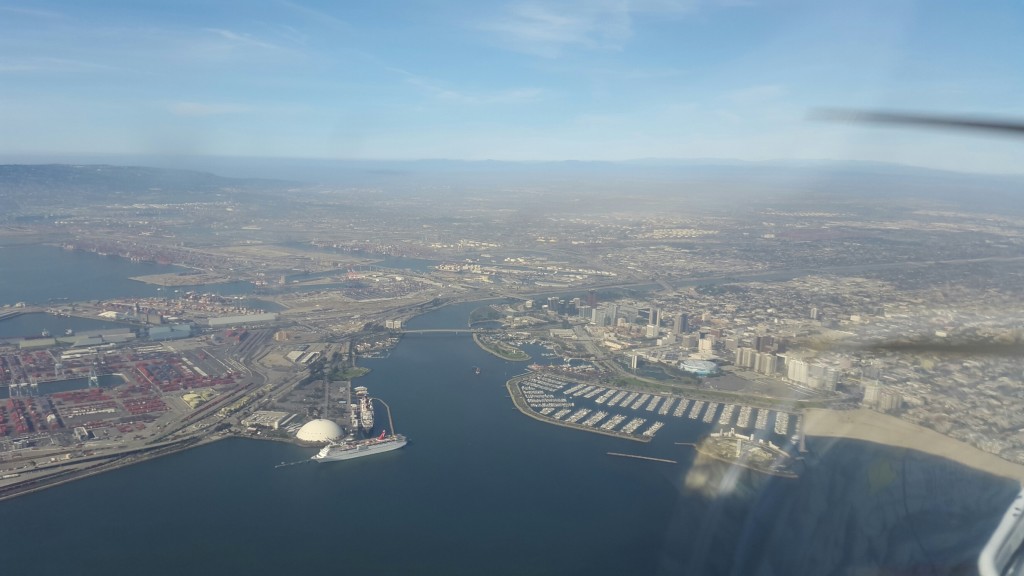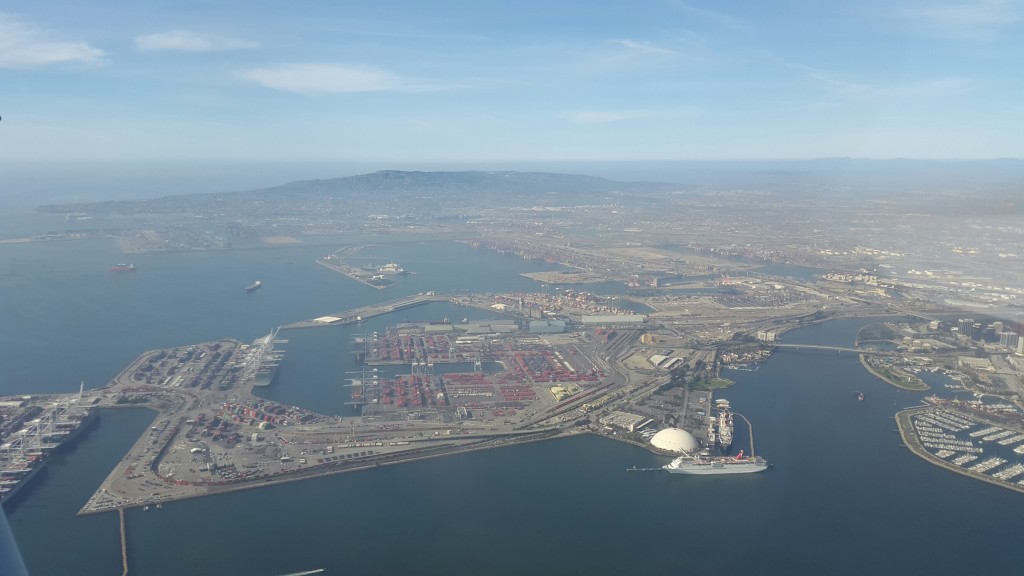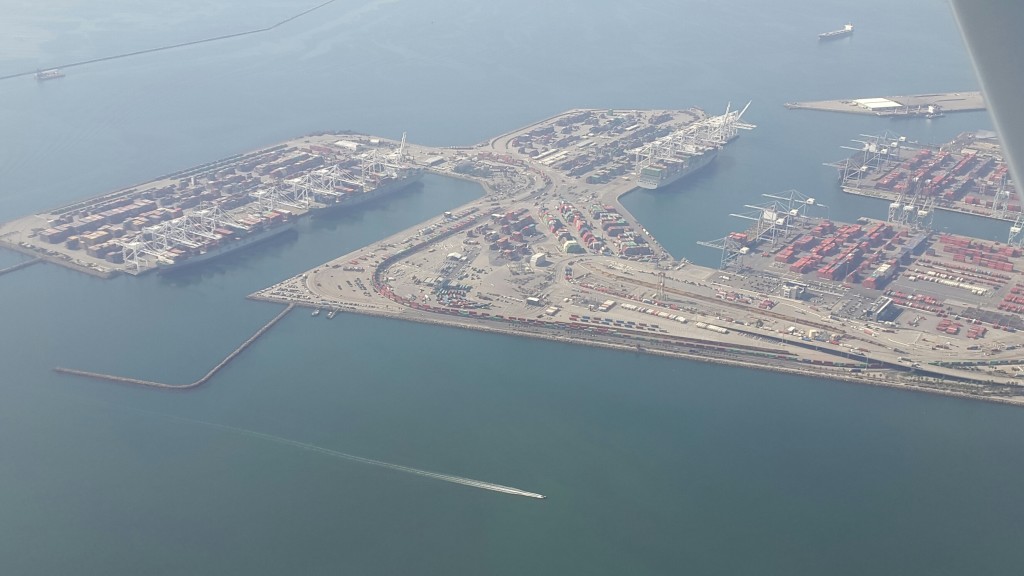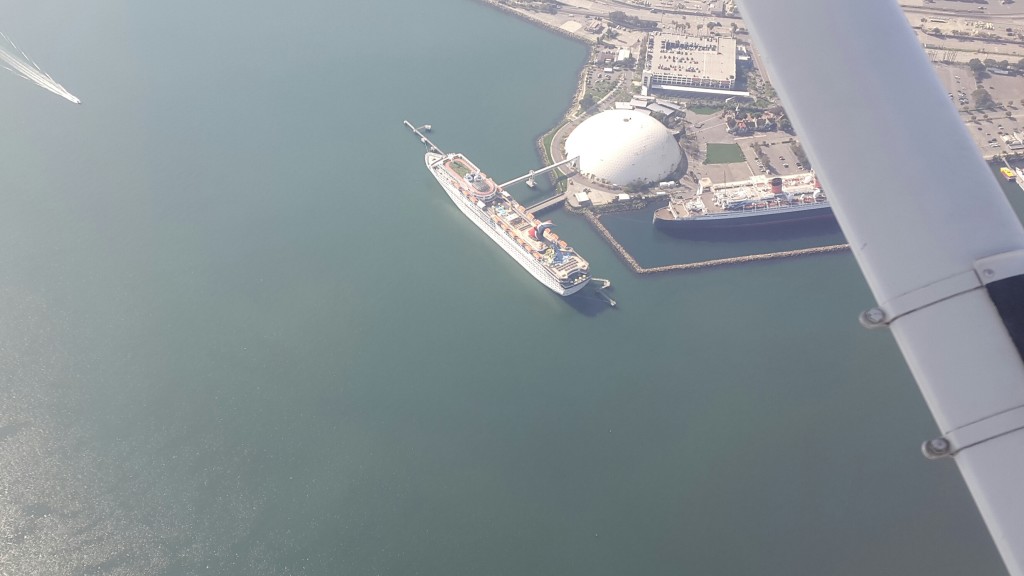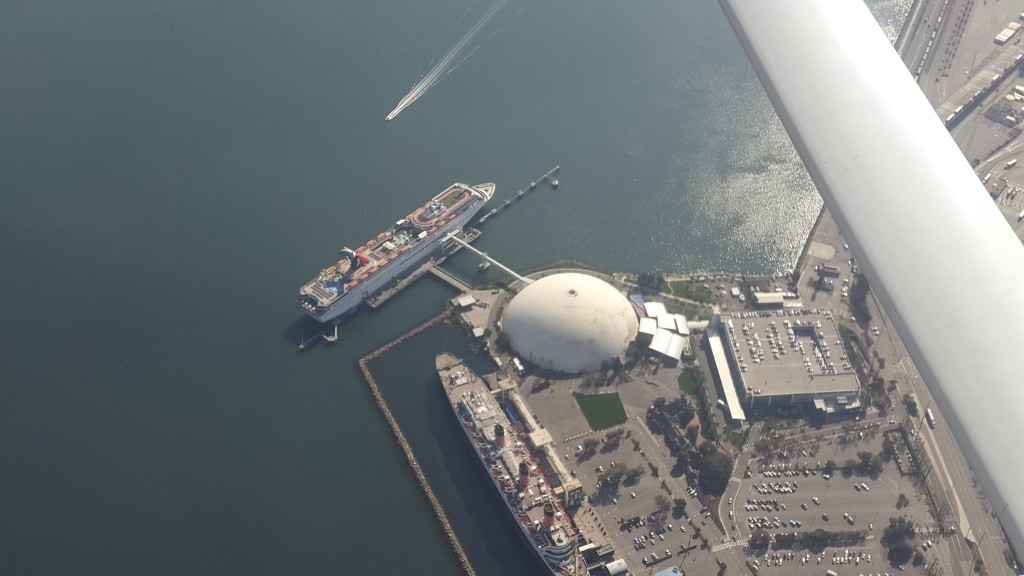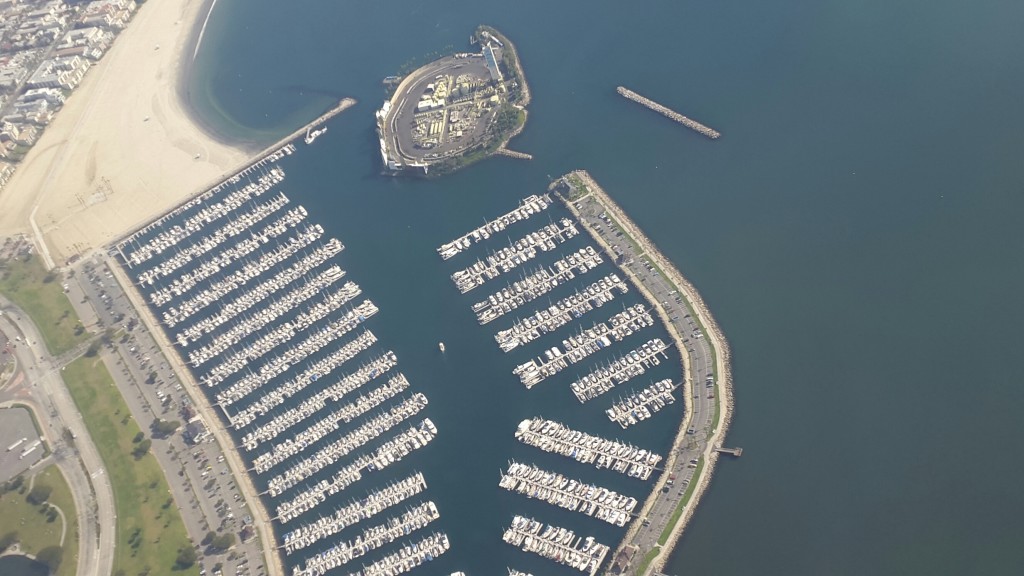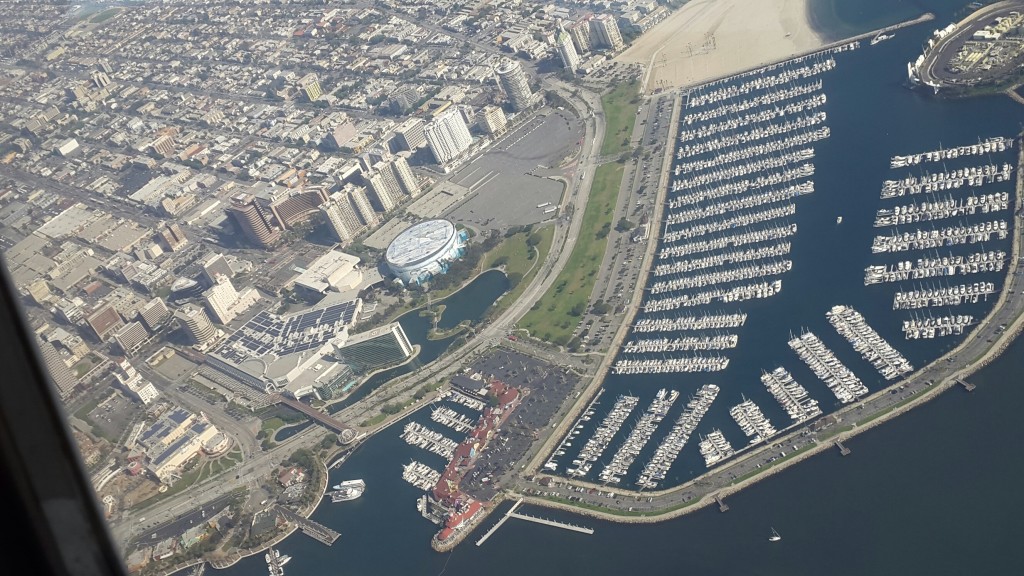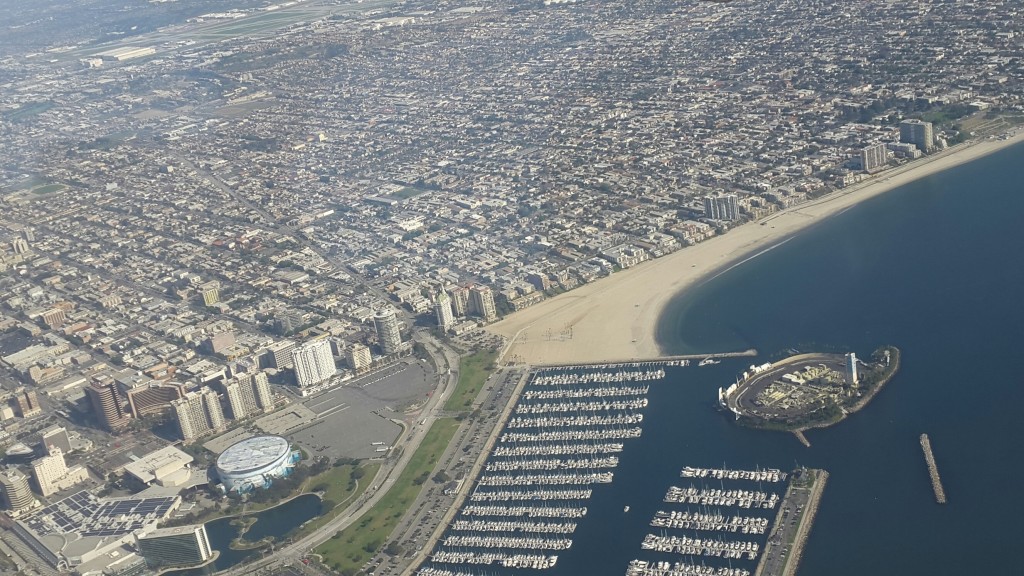 We entered the port and flew over to where the Queen Mary was. That's the ocean liner next to the white golf ball looking thing. It is very similar in design and appearance to the RMS Titanic. The movie Titanic was not filmed on the Queen Mary, but the Queen Mary has been the location of several Titanic conventions. After flying over it,  and then reading up about it, I definitely want to drive Caroline and Ava up there for a day trip one day and check it out.
The white golf ball looking thing – the dome – used to be a hangar for the Spruce Goose, which was Howard Hughes' giant boat airplane – the largest airplane ever built. The Spruce Goose only flew once, on November 2, 1947. So much history though – it's fascinating! I saw the Aviator back when it was in theatres in 2004, but at the time I didn't really know who Howard Hughes was, and I wasn't interested in aviation too much then either. I definitely need to watch that movie again. One of these days I will.
The flight back went smoothly – it was interesting hearing the So Cal Approach radio – it was very very busy, and almost constant chatter. When we came back to land, I kept my foggles on until we were just 2 miles from the CRQ runway. There was a lot of traffic coming and going, and in the downwind leg the ATC had me do a left 360 turn three times, and then extend my base about 5 miles down. Somehow I managed to stay high, and had to sideslip the plane to get us down to the runway. The landing wasn't too bad, and the lesson ended on a good note. I'm only a few more lessons away from my pre solo stage check with David.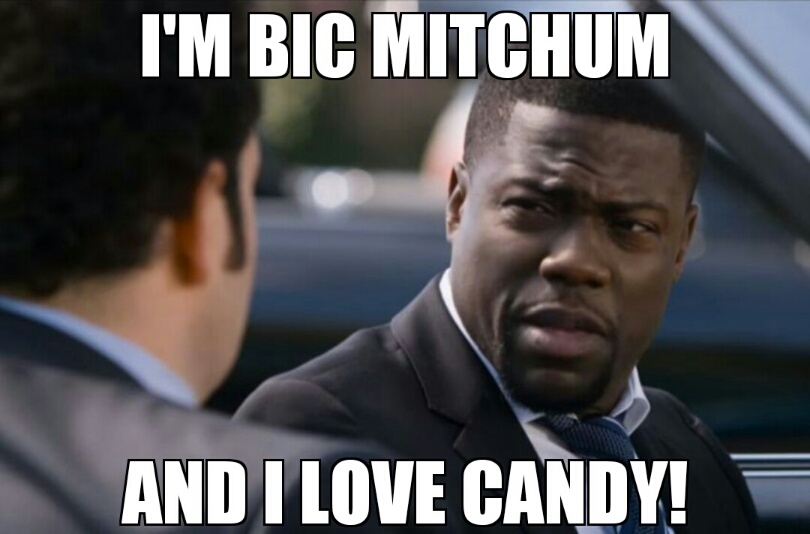 Over the weekend my sister Caroline and I went to see the Wedding Ringer, the new Kevin Hart / Josh Gad / Kaley Cuoco movie. The film was written and directed by Jeremy Garelick, who also wrote the screen play to the Jenifer Anniston movie the Break-Up. I had low expectations for this to be your typical niche genre wedding comedy, but it really made me laugh, and think.
The movie has parallels to the Paul Rudd flick I Love You Man – it is about a guy (Josh Gad) marrying the girl of his dreams, and realizing he doesn't have a best man or any groomsmen. Sure, the premise is a little absurd, and I really can't imagine anyone lying to their fiancé about having a best friend. If you need to lie about that you shouldn't be getting married?!
The ending was a little predictable, but the movie deals with some relatable themes and does make you think. This movie is definitely not going to win an academy award, but it's got some unexpected laughs and hilarious scenes. Kevin Hart's "Bic Mitchum" character could not have been any better. If you miss it in the theatres, this is definitely a good one to watch for on Netflix or Redbox.