Archive of the categories:
About Me
As of earlier this month, I am a licensed aircraft dispatcher! I am very excited to have this certification in my back pocket, and I wanted to write a little review of the whole experience.   I started the whole "dispatch school journey" in January after thinking about it for a few months,  and researching it online. Being a licensed dispatcher is not required at my current job, and in fact, I am the first one in our department to get a dispatch license. But, in my industry, it is a bonus and welcome addition to my resume.  And if I ever decide to venture from Part 135 to Part 121 flight operations, I will certainly and definitely need it.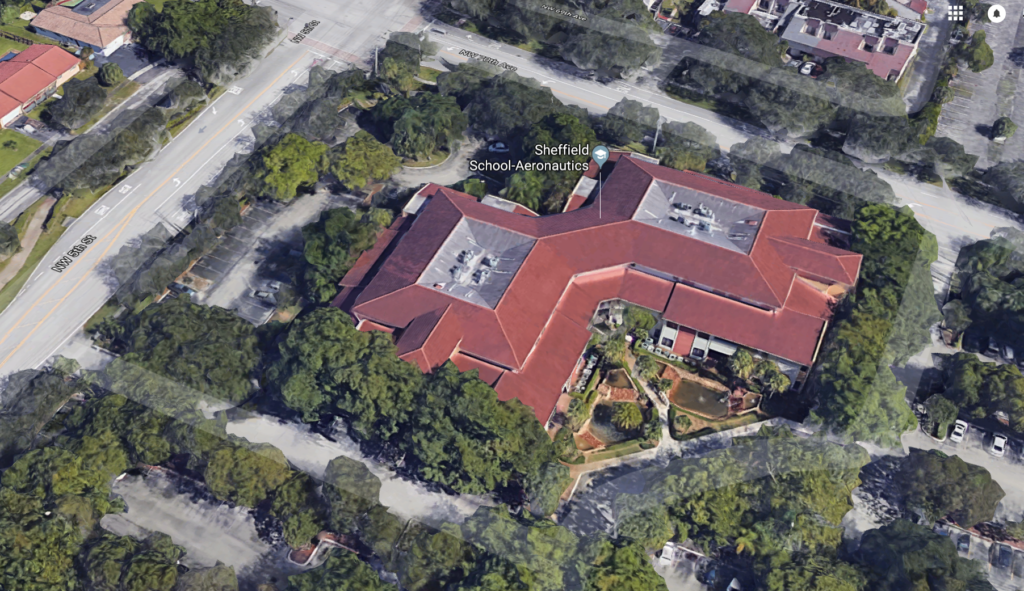 Sheffield School – Google Maps Photo 
See my class picture here: Sheffield Facebook Page
Being a single mama with big girl bills and a big girl job, I did not have the luxury of taking off for 5 or 6 weeks to go to a full-length dispatch school. While some schools (ATP in Dallas) offered a "night school" option, there are no dispatch schools in San Diego, and certainly no night schools. My only option was an accelerated course – kind of the way I do things. I did an accelerated "finish up" school for my commercial pilot's license. In a lot of ways, this seemed the same. I chose Sheffield School of Aeronautics' Distance Learning + 5 Day accelerated course.
I didn't really know what I was getting into. I got a calendar of quiz and homework due dates, and was given very strict instructions, that if I did not meet course deadlines, I would not be invited to the "Phase 2" portion of the course in May. Knowing the investment I had made, and the amount of saved PTO time I was using from work, I took it seriously. I didn't miss a deadline. The quizzes and tests were hard. Some of the multiple choice questions were "select all that apply" and you had a long list of confusing choices.  It was common to stay up till midnight, and one night, when we started doing the flight planning,  I stayed up till 4 AM, my dogs snoring and the music of Jackson Brown on repeat filling the kitchen. Fortunately, the next day was a "comp day" at work so I was able to catch up on sleep.
I simultaneously studied for the ADX exam using both the Sheffield ADX app and Sheppard Air. I recommend both. Be prepared to spend hours and hours and hours (2 hours a day for at least two weeks) going through those questions. I had the questions on my Ipad and Iphone and tried to use spare minutes that could otherwise be wasted on Instagram or Facebook, going through questions. I passed the ADX test on my first try. Not by the margin I wanted, but I was happy to pass.
I spent the day before dispatch school air lining to Florida on Southwest Airlines, with a connection through Austin. That worked fine, and when I landed in FLL, got a rental car and headed to the Marriott Residence Inn in Plantation. I spent the first half of the stay there, and the second half at the Hampton Inn in Plantation. Having spent a few nights at both, I liked the Hampton Inn better. It was newer and cheaper, and the drive was less than 5 minutes more.
The first day of school we started at 8 AM sharp, the instructor had us go around and  make brief introductions. Most of the people had aviation backgrounds, some with the major airlines, some with 135 operators. I was surprised how many people came from overseas – more than half. After that, we dove into the material. No time was wasted.  Other than the first night, there was homework every night and on the weekends. There was a test on the third day and three tests on the fifth day. The school took everything very seriously. So did I. I was terrified of failing, of having to come home and go back to work without that certificate. I made it a priority to not waste any time when I was there. Every chance I had to study, I did. By the end of the trip, I had about a 7 inch stack of flashcards.
The last day of class, we had a full day of testing. I was so nervous, but it ended up being fine. They assigned me my practical / oral the following day. I was relieved, but also terrified. I had very little time to review everything. But, I reminded myself that they won't sign you off if they don't think you are ready. Everything ended up going smoothly with the practical. It was a long day, and they were very thorough. Nothing felt better than shaking the examiner's hand when he congratulated me and it was all over.
If you read the forums, most have a positive view of Sheffield. Some people left the school, frustrated by their experiences which did not end well. It's not a license factory, and they make you earn your cert. Be prepared to work hard, to stay up late, and to devote lots of time.  I would not recommend you go to this school for the accelerated course if you do not have an aviation background. At the very least, a private pilot with instrument rating. If you've never seen an approach plate before, or don't know what a METAR is, and want to be a dispatcher, go to Sheffield's 5-week program, or another full-time program.
I feel fortunate that my experience went well. I am excited for my future in aviation,  and being in the cool kids club – with my ADX cert!
It's been a hot minute since I've updated my blog, but I'm determined to get back to blogging on the regular, so much to share about flying, flight training, travel mom life, and even some books I've been reading, a la Jennifer Weiner and B.A. Paris.  Ava turned four last month and we had a great time celebrating at a Moana themed birthday party.  Here's a little video recap of her fourth trip around the sun. I'm so proud to be her mama!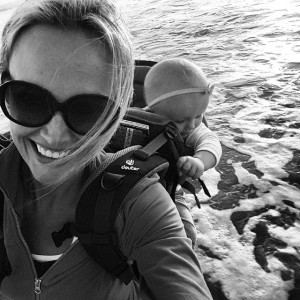 Welcome to my blog! I'm Valerie. I'm 30 years old, and live in Carlsbad (San Diego County, California). I have long thought about starting a blog, and this chapter of my life seemed like the perfect place to pick up the blogging habit. Lots of exciting things are happening.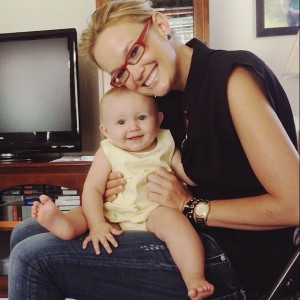 I plan to share tales of adventures learning to fly with Pinnacle Aviation Academy (and hopefully getting my Private Pilot's license in the next few months), selling real estate and doing SEO and internet marketing, rescuing dogs with my 501c3 non-profit Upward Dog Rescue, and the day-to-day fun of being Ava's mom and the owner of four goofy rescue hounds: Buster, Mr. Wiggles, Penny and Peso. Along the way, I might also share some recipes, movie and book reviews, and other musings.
Follow me on Instagram @socalvalerie and follow the happenings of my nonprofit at Facebook.com/upwarddogrescue. I'm looking forward to the blogging adventure and can't wait to get started.