Featured Youtube Video
My Latest Instagram Post
Instagram did not return a 200.
Categories
Recent Posts
June 2021
M
T
W
T
F
S
S
« Jun
1
2
3
4
5
6
7
8
9
10
11
12
13
14
15
16
17
18
19
20
21
22
23
24
25
26
27
28
29
30
Categories
Archive of the tags:
IFR checkride
In the instrument checkride (next month – eeeek!) I know I'm going to have to talk about instrument approaches, GPS approaches and will be prepared to explain how a GPS works.  And I'll probably be asked about WAAS. What the heck is it? I know what WAAS is because I've been eyeing a ForeFlight Stratus for Echo Sierra – and it has WAAS!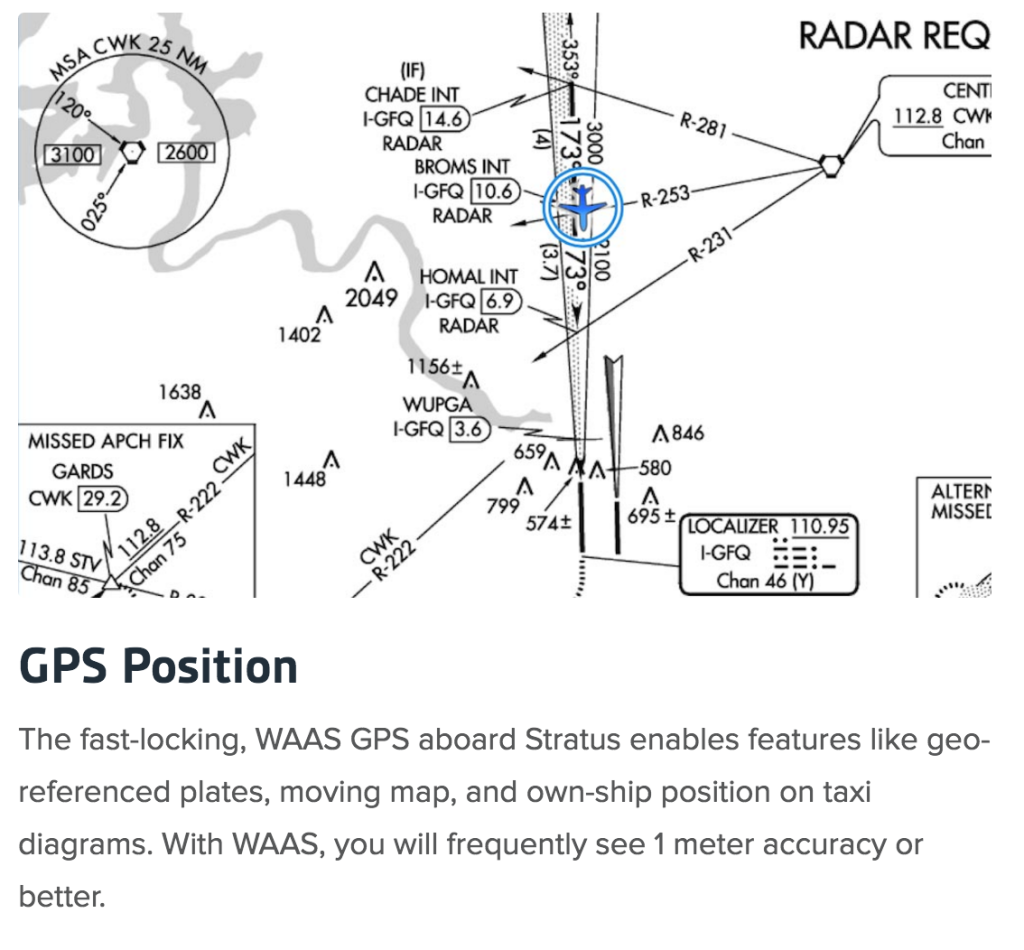 WAAS stands for Wide Area Augmentation System, and it's a nice system of satellites and ground stations that give GPS signal corrections in a timely manner (every 5 seconds or better), to give better accuracy. Garmin says WAAS capable receiver can give position accuracy of better than 3 meters, 95% of the time. Foreflight says you frequently see 1 meter accuracy or better. Essentially, WAAS is intended to enable aircraft to rely on GPS for all phases of flight, including precision approaches to any airport within its coverage area. 
Another great thing about WAAS is almost around the clock availability. If you want to get technical, availability is the probability that a navigation system meets the accuracy and integrity requirements.  The WAAS specification mandates availability as 99.999% throughout the service area. This is equivalent to a downtime of just 5 minutes a year. That's pretty awesome, especially considering before WAAS, GPS specs allowed system unavailability for as much as a total time of four days per year.